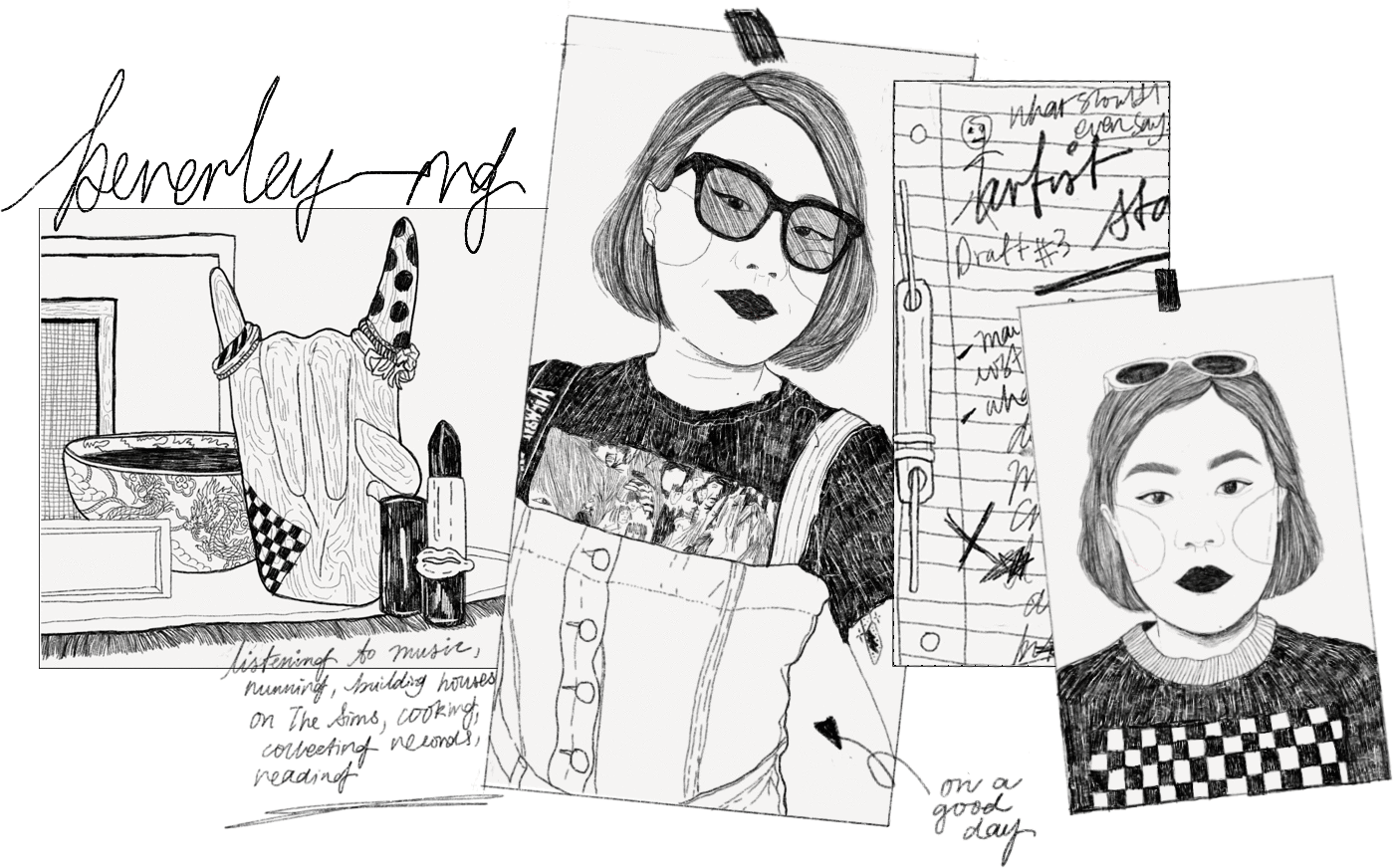 Beverley Ng (b.1992)
Lives and works in Singapore.
Writing is my primary form of art-making. I kept journals in childhood and continued for the most part of my life. Although writing is a more personal practice now, my art and design practice can be traced back to words and writing.
Neopets led me to build my first website in 2003, and I wanted to be a designer from then on. My early web design attempts involved scanning ephemera to create layouts for my Freewebs page.
To me, a blank webpage felt exciting and full of possibilities: it was unlike a piece of paper. The dynamic nature of the webpage felt to me like a world where multiple other little worlds could exist. My first site featured various sections for things I cared so much about but never expressed in words outside the confines of my journals. The nature of a personal web page could allow me to show my love for various things: my dog, my favourite band, my amateur attempts to create 'graphics': heavily Photoshopped patterns as desktop wallpapers.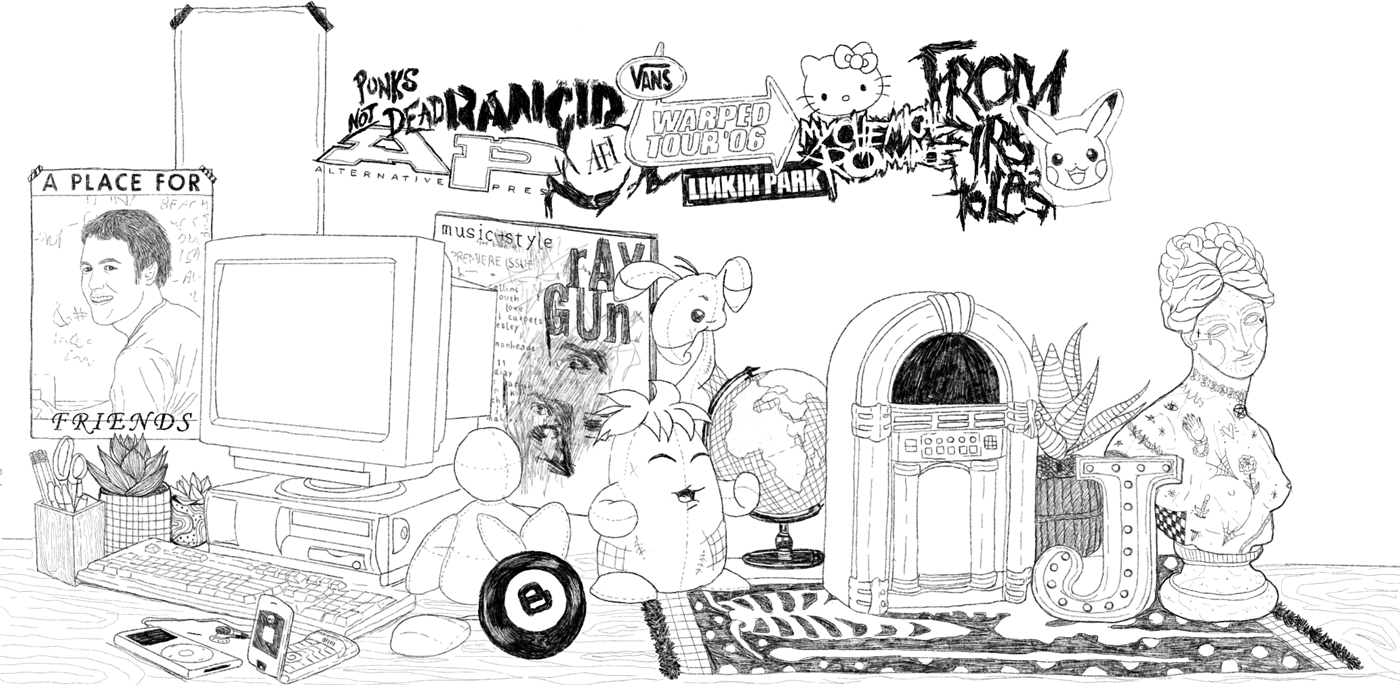 Blogger was my biggest playground. Designing blog templates and writing on my blog became an all-consuming hobby. I posted templates on Blogskins, made many online friends, and spent the next ten years writing on the blog and designing it. Digital art of the 2000s and late 1990s' visual art culture was a big inspiration for me. I collected boxes of flyers from Zouk, cut outs from Ray Gun and Alternative Press magazines. Music was a strong influence. I collected CDs, using liner notes as layout and visual inspirations for my blog templates.
As blogging slowly declined, I moved on to more traditional art making, making more illustrations and collages in books. Youth was a difficult period, and I returned to the privacy of my journals, making pictures, writing, doing a lot of cut-and-paste. I didn't think about being a designer for a long while and I wanted to be an artist. In university, I struggle to reconcile my interests, thinking that I had to be one or the other. I started an online shop selling prints and stickers, a short lived venture that made me realised I didn't want to make art for a living, or for anybody.
My thesis topic was on blogging, a year-long project that helped me to see that my art and design work does not have to be separate. My lifelong documentation and archiving of work allowed me to discover the overlaps in these areas. Creating work as an artist and designer has greatly transformed the work that I do.
Currently, I design for others at
HEROINE
. In my leisure time, I enjoy cooking, running and listening to music.
Get in touch
or find me on
Instagram
and
Behance
.