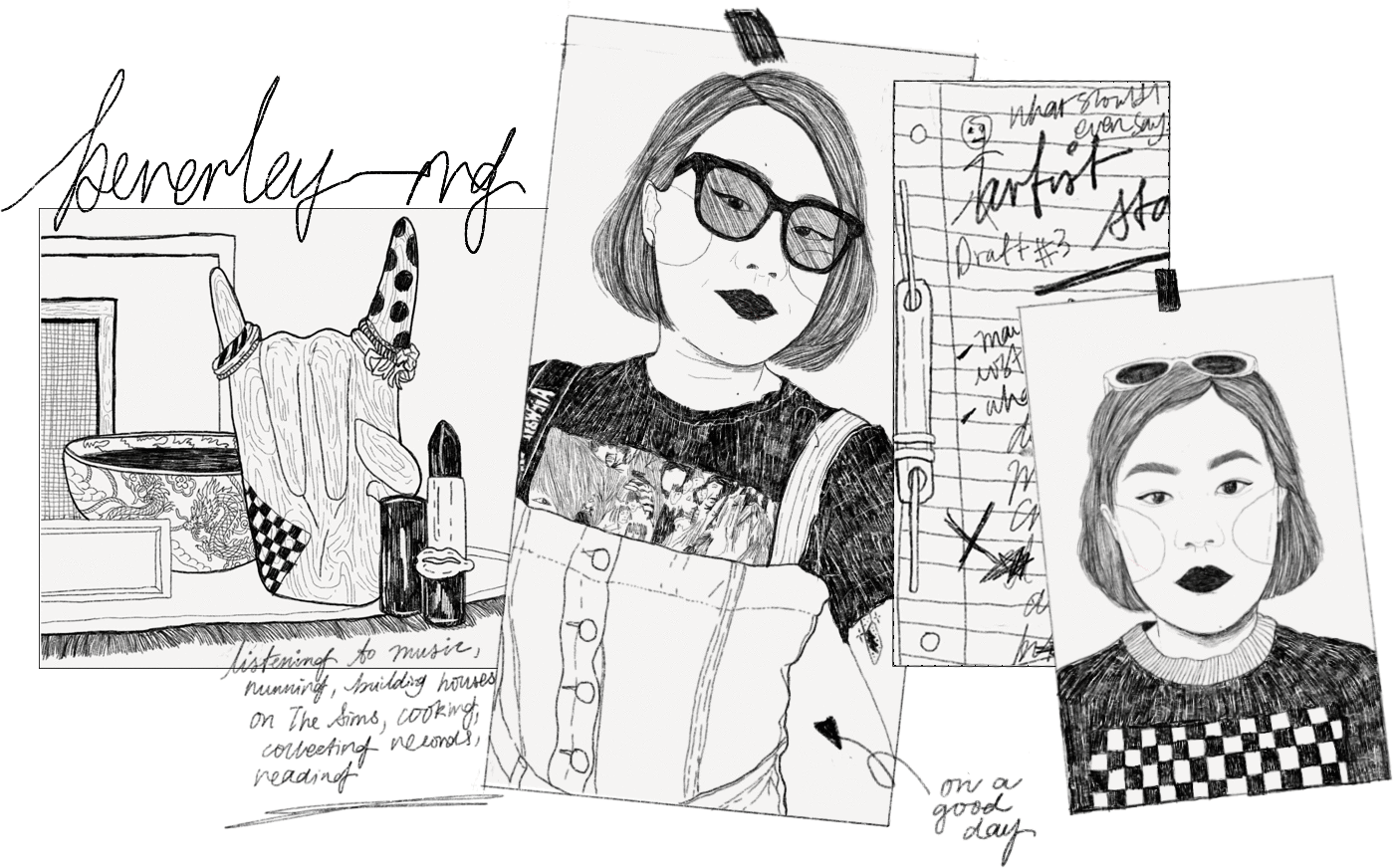 Beverley Ng (b.1992)
Lives and works in Singapore.
Beverley has been designing independently since 2015 for institutions in the arts and civil service sectors. Primarily a print designer, she has since expanded her range of design capabilities to include spatial and web design.
Beverley continues to explore the possibilities of the print media, working on art books and zines in her free time. She also enjoys writing and illustrating.
She is currently employed as a digital learning designer, working with curriculum developers to create e-learning content for the Singapore Armed Forces.
Commissioned work can be viewed
here
. Latest updates are available on
Instagram
.
Education


2012–2016
BFA in Visual Communication
School of Art, Design and Media
Nanyang Technological University

Work Experience


2017–2020
Digital Learning Designer at Kydon Holdings (Full-time)
An Integrated Workforce of the SAF

2015–2017
Library Executive (Communications and Marketing)
Office of Information, Knowledge and Library Sciences
Nanyang Technological University

Clients & Commissions
2020

Commissioned Illustrator
National Gallery Singapore

Commissioned Artist
Facebook Analog Research Lab

Commissioned Illustrator
Singapore Art Museum

Commissioned Illustrator
National Arts Council

2020, 2019
Commissioned Artist (Illustration, Installation)
Esplanade–Theatres by the Bay

2018–2020
Graphic Designer (Freelance)
The Substation

2017
Graphic Designer (Freelance)
Nanyang Technological University

2017–2020
Graphic Designer (Freelance)
Third Space Network

2015–2019
Graphic Designer (Freelance)
THEBOOKSHOW